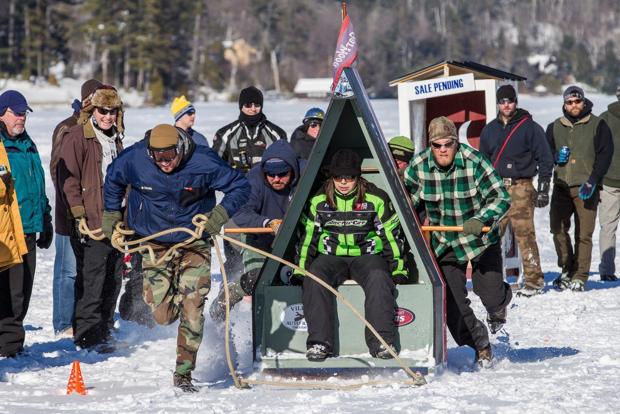 By Amanda May Metzger
HORICON — Here's some extra motivation to chop down that monstrous icicle growing off your roof.
New at this year's Brant Lake Winter Carnival on Saturday is the "Longest Icicle Contest," which will award icicle-like trophies in both adult and child categories for the contestants who tote the longest icicles to the frozen lake.
"It's really a matter of transporting it there," said Cindy Mead, co-chairperson for the winter carnival and secretary of the Tri-Lakes Business Alliance.
This is the third year volunteers with the Alliance, founded in 2011, have organized the one-day carnival that takes place on the snow-covered beach and frozen lake in front of Jimbo's Club at the Point, which now includes a large sledding hill made of snow…
Read More:
http://poststar.com/news/local/brant-lake-to-put-its-frozen-best-forward-saturday-for/article_cf3ea496-b7b9-11e4-b6de-1b13dec1a223.html